Product Description
PrimaluceLab AIRY Black 80T 80mm APO Refractor Telescop
The Primaluce AIRY BLACK 80T apochromatic refractor is an 80mm aperture premium quality telescope with a 500mm focal length for a focal ratio of.f/6.25. Using FPL-53 optical glass, this apochromatic triplet also features a carbon tube with 2" Hybrid-Drive focuser with fine focus knob and 50.8mm OnAxisLock adapter, PLUS support rings, and a handy hard case.
80mm refractors are the ideal size of for combined performance and portability. PrimaluceLab's AIRY refractors are produced to the highest machining and optical standards for a great all around apochromatic telescope. Standing behind their products, PrimaluceLab thoroughly tests the optics and collimation of this AIRY refractor telescope.
Optimize for Large Sensors:
Add the optional deluxe 2.5" field flattener, which will screw directly onto the focuser to prevent any flexure for incredibly flat fields for large full frame sensors with diagonals up to 44mm, or use the 2" field flattener for APS-C sensors with diagonals up to 27mm.
PrimaluceLab 80mm FPL-53

Apochromatic Triplet
The PrimaluceLab AIRY BLACK 80T apochromatic refractor uses a triplet objective with FPL-53 lens that, thanks to the perfect chromatic aberration correction, provide detailed and high in contrast images. The AIRY 80T is an ideal telescope for long exposure deep-sky astrophotography of objects like galaxies, nebulae and star clusters.
PrimaluceLab Giant Hybrid-Drive 2" F

ocuser
The Hybrid-Drive 2" focuser is one of the key features of the AIRY Black 80T refractor. Precision machined, the Hybrid-Drive focuser eliminates problems that are typically displayed in traditional Crayford focusers which can, during long exposures, exhibit slippage moving the camera out of focus ruining that exposure with the slightest of movements. The PrimaluceLab 2" Hybrid Drive focuser adds a rack and pinion under the focuser tube for additional stability for cameras up to 6.5 pounds. At the base of the focuser is an addition locking screw and by tightening this screw you can ensure that the focus will not move regardless of the telescope position.
Ready to accept standard 50.8mm accessories (pictured with the PrimaluceLab 31.8mm OnAxisLock optional adapter), the 2" Hybrid Drive focuser has a 10:1 fine to coarse focus adjustment and 80mm of backfocus for easy adaption to a wide variety of cameras, imaging or observing accessories.
Optional 1x

2" field flattener up to APS-C or

2,5" Deluxe field flattener up to FullFrame



When you want to take pictures to wide field objects, it is suggested that you use cameras, such as cooled CCD or DSLR cameras, with large sensors. The PrimaluceLab AIRY BLACK 80T has 2 optional field flatteners:
- 2" field flattener for AIRY BLACK that flattens the field for sensors up to FullFrame (diagonal around 27mm)
- 2,5" Deluxe field flattener for AIRY BLACK that flattens the field for sensors up to FullFrame (diagonal around 44mm)
Connected to the focuser before the camera, the field flattener corrects field curvature allowing you to get perfect point shaped stars in the entire sensor. Both field flatteners, in order to have best performances, needs you to place the camera's sensor at 55mm from the field flattener rear thread.
OnAxisLock

50.8mm locking device
Using heavy photographic accessories such as DSLR or cooled CCD cameras which are often paired with filter wheels, it is crucial to avoid flexions when it is inserted into the telescope's focuser. This also applies also to visual use when a large diagonal is connected and wide field eyepieces, which are often remarkably heavy.
For this reason, the AIRY BLACK 80T's focuser has the new OnAxisLock locking device on 50,8mm connection instead of normal thumbscrews. This allows you to perfectly lock the inserted accessory by rotating the outer (red) ring: a special inner ring tightens accessories with a uniform pressure.
The PrimaluceLab OnAxisLock device also helps keep perfectly aligned on axis the accessories inserted into the focuser: you'll be so sure that the camera's sensor will be perfectly centered in the telescope optical axis.
The AIRY Black 80T Precision

M

echanical Construction

and 360° Quality
You will be amazed of the mechanical quality of the PrimaluceLab AIRY BLACK 80T: full carbon tube to offer maximum lightness and rigidity. In addition, the carbon optical tube is thermally more stable than aluminum: therefore when the outside environmental temperature changes, the AIRY BLACK 80T allows you to better keep the focus point during long exposures required for astrophotography!
The carbon front dew shield can be closed to make the telescope more transportable. The front cap is completely aluminum made. The focuser can be rotated freely through 360 degrees (without changing the focus point) to position the camera with the right angle and perfectly frame the object you want to record. The AIRY BLACK 80T refractor is an optics and mechanics jewel, and to carry it or keep it protected at best, it comes with a beautiful aluminum hard case.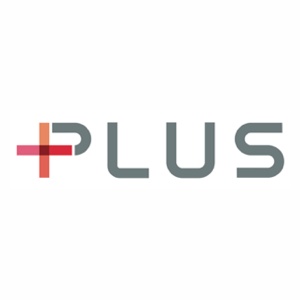 PLUS

system support rings:

Forget about the uncomfortable and weak support rings that are often found in cheap telescopes! The PrimaluceLab AIRY BLACK 80T apochromatic refractor has beautiful aluminum anodized support rings, made with high precision CNC machines, which are part of the PLUS (Prima Luce Universal System) system. This gives you maximum freedom in adapting the telescope to your request; at the same time, it has all the threaded holes, holes and slots suitable for connecting all the PLUS compatible elements, always with simple M6 screws.

For example, you can choose to install either a Losmandy or Vixen plate type, or you can use the holes in the upper part of the rings to install a telescope in parallel (through the guide rings PLUS compatible) or another dovetail plat equals to one located below the telescope (to position where you want guide rings or to allow the sliding Vixen + Losmandy dovetail clamp).
A complete line of
dedicated accessories

:

The complete line of accessories for PriamluceLab AIRY let you personalize your telescope according to your needs. Always with quality and operating certificated instruments!
4 years

extended

warranty and
Q-certified controls
All PrimaluceLab's AIRY apochromatic refractors are equipped with extended warranty, 4 years (instead of 2 of the most telescopes)! This way you will be sure not only to have a great product but also with quality that lasts over time!
Q-certified is a comprehensive control system that is worked out in the PrimaluceLab laboratory prior to shipment and delivery of the product you ordered. Collimation and the perfect functioning of all mechanical components are tested prior to shipment.
Heavy attention and care is paid to shipping all PrimaluceLab products to help ensure a safe journey from Italy to you, using sturdy packaging and select courier services.
AIRY BLACK 80T refractor mechanical and collimation verification of optics on optical bench.
AIRY BLACK 80T apochromatic refractor -
scope of delivery

:

- AIRY BLACK 80T apochromatic refractor optical tube (D: 80mm F:500mm f/6.25)

- Carbon tube

- 2" Hybrid-Drive focuser with 1:10 fine focus

- OnAxisLock locking device on 50,8mm connection

- Retractable dewshield

- PLUS support rings

- Aluminum hard case

- Connection for "PLUS finder support"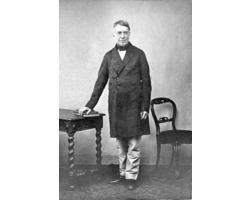 Sir George Biddell
Airy
Sir George Biddell Airy (27 July 1801 – 2 January 1892) was an English mathematician and astronomer, Astronomer Royal from 1835 to 1881. His many achievements include work on planetary orbits, measuring the mean density of the Earth, a method of solution of two-dimensional problems in solid mechanics and, in his role as Astronomer Royal, establishing Greenwich as the location of the prime meridian.
from: Wikipedia
Specifications
| | |
| --- | --- |
| Name | PrimaluceLab - AIRY Black 80T 80mm APO Refractor Telescope |
| Manufacturer | PrimaLuceLab |
| Model | PRI-AIRYBLACK80T |
| In The Box | Primaluce Lab AIRY Black 80T Optical Tube Tube Rings 2" Hybrid-Drive Focuser 50.8mm OnAxisLock Retractible DewShield Aluminum Hard Case Finderscope Bracket |
Reviews
In the Box
Primaluce Lab AIRY Black 80T Optical Tube
Tube Rings
2" Hybrid-Drive Focuser
50.8mm OnAxisLock
Retractible DewShield
Aluminum Hard Case
Finderscope Bracket
Articles